The types of bets that are available for greyhound racing are nearly identical to horse racing. The sport is essentially the same, just the animals and track distances are different. So, if you're familiar with how to bet on horse racing, you're basically ready to start betting on greyhounds.
The first thing to know about greyhound racing is that it's a sport for entertainment – not for people looking to make consistent profits. There are too many unreliable, ever-changing variables in the sport, many of which are man-made. Even recent track stats can mean little, if anything. So, if you're looking to have some fun, then greyhound racing is a good way to find it. If you're looking to become a consistent winner, look to horse racing instead.
Rank
Betting Site
Bonus
Rating
Visit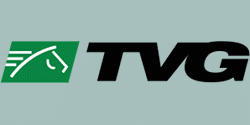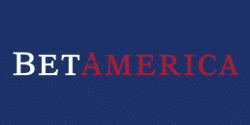 Types of Greyhound Racing Bets and Wagers
For those that are new to betting on greyhound races, the variety of bets that can be made can be confusing. For your first few bets, we recommend keeping the wagers small and simple. Once you have a grasp on the more basic betting options, then you can move onto some of the more complicated ones.
Win Bets
Win bets (also called Singles or Straight Bets) are the most popular and easiest bets to make on greyhound racing. The punters job is to select the winning dog in a race. If the dog wins, you win. If it loses, you lose.
Place Bets
Place bets allow the punters selected dog to finish in first or second place to make a winning bet. It doesn't matter which position the dog finishes in, the payout is the same. If the selected dog wins the race, the payout is lower than it is for a win bet.
Show Bets
In a show bet, the punters dog can finish in first, second, or third place. All finishing positions pay the same. A lot of punters like to place show bets on long-shots who they think have a better chance to finish in the top 3 than the odds reflect.
Win-Place Bets
A win-place bet is two wagers in one. The payout is based on the exact finish, so a win pays the win bet, and the place pays the place bet (better payouts). This bet requires two bets however, instead of one for a place bet.
Win, Place and Show Bets
A win, place and show bet (also called Across the Board) is three wagers in one. If the dog finishes in first, it pays the win bet. If it finishes second, it pays the place bet. If it finishes third, it pays the show bet. The difference between a win, place and show bet versus those individual bets is the higher payout amount. As mentioned, it also requires three bets.
Dog Racing Exacta Bets
Exacta bets (also called Perfectas) require the punter to select the top two greyhounds in exact order. If you select #2 to win, and #6 to finish second, they must finish in that exact order. Any other finishing order results in a lost bet. For greyhound racing, most betting sites have a minimum exacta bet of $2.
Quinella and Exacta Box Bets
Many punters confuse exacta boxes with quinellas (also called Reverse Forecast). They are similar in that both bets require the punter to select the top 2 dogs in a race, in either order. If you selected dogs #3 and #7, they can finish 1-2 in the race, in either order.
But, they differ in a couple of ways. First, a quinella is a single bet ($2 min. bet), whereas exacta boxes are two bets ($2 X 2 = $4 min. bet). Also, the payouts come from separate prize pools. So, even if you make a $4 quinella bet, the payouts will generally be different from a $4 exacta box.
Typically, a quinella will pay out better when the dog with the lower odds wins, and the dog with greater odds takes second. The exacta box will usually pay better when the dog with greater odds wins, and the dog with lower odds finishes in second.
Trifecta Betting
A trifecta (also called Treble or Treble Forecast) is six bets in one, making it a $6 – $12 bet at most bookmakers (depending on the minimum bet amount at the track). It is essentially the same as an exacta box, with the third place dog added to the ticket. The three dogs selected can finish in any order within the top 3 positions. So, they can finish 1-2-3, 1-3-2, 2-1-3, 2-3-1, 3-1-2, or 3-2-1. Trifectas aren't easy to win, but they have large payouts.
Superfecta Bets
In superfecta bets (also called Straight Superfectas), punters select 4+ greyhounds to finish in exact order. With each dog added to the bet, of course the odds and payouts go up. A superfecta has only one potential winning order, so it's a single, $1 bet at most online bookmakers. While this is a very difficult bet to win, it gives punters a chance to take home a huge payday on a very small wager.
Superfecta Box
If you've read everything above this, then you probably know what a superfecta box is. It's a wager where 4 dogs are selected to finish in the top four spots – in any order. There are 24 possible finishing orders that could result in a win, making this 24 bets. Most betting sites accept $1 bets on superfecta boxes, giving it a total cost of $24. Some betting sites accept superfecta boxes for up to 6 dogs.
Greyhound Daily Double Betting
A daily double is essentially an accumulator where punters select the winners of two greyhound races in a row. Most online bookmakers offer an early daily double, which is based on the first two races of the day. Many books also offer daily doubles for the final two races of the day, and some offer them for two races in the middle of the day, or rolling daily doubles where the punter selects his own back-to-back races.
Pick-3 Bets
Pick 3 bets are wagers where the punter has to select the winner of three greyhound races in a row. Most betting sites offer pick 3 bets on the first 3 races of the day, and the final 3 races as well. Some bookmakers also offer pick 3 bets during the middle of the day. The odds for pick 3 bets attract a lot of betting action, but once again, they're very difficult to win.
Pick-6 Bets
A pick 6 is the same as a pick 3, but for the first six races of the day. The prize pools are generally huge, giving bettors a chance to win a massive amount of money. The problem is, you may never hit one in your life, throwing away a lot of money along the way. This is especially true in greyhound racing, where predictability is very low.
Greyhound Racing Sites
Depending on where in the world you live, you may have extremely limited access to online greyhound racing betting sites. Customers in the US, for instance, have a far more limited number of website for greyhound racing than customers in the UK, where greyhound racing and pari-mutuel betting in general has a long cultural history.
How Do I Choose a Greyhound Racing Site?
No one can tell you what the best greyhound race betting site is. Anyone online who tries to tell you that they know the best greyhound gambling page is just out to make money by linking you to an affiliated site or some other promotional system. To figure out the best greyhound racing site for you, you'll need to look through the sites available to customers from your country and compare their offers.
The only option for US Greyhound fans is BetAmerica.com – they are a safe and reputable firm and legal and licensed in most states.
Click here to visit BetAmerica.com
What to Look For in a Greyhound Racing Site
Here are some things to search out in a greyhound racing site home.
Legal Access for Your Home Country: The first thing to consider is if customers from your part of the world are allowed to place greyhound wagers at a given racing site. Due to gambling law variations from one country to the next, not all customers can gamble at all available greyhound racing pages. Obviously, you first need to make sure that you're legally allowed to gamble at a site before you open an account there.
Race & Betting Variety: Once you've established your ability to bet legally on greyhound races through a particular site, look for one that offers a wide variety of races and a number of different betting types. The more variety the better; just because you only want to place one type of bet today doesn't mean in the future you won't want to vary your bets.
Bonuses & Promotions: I like this feature of a greyhound racing site last because, in my opinion, it is the least important. Yes, gambling sites use bonus programs and loyalty promotions to compete for your business, but often these days the bonuses require massive wagering amounts before you earn any actual free cash, and the terms and conditions associated with loyalty programs and the like are so restrictive that it's difficult to actually get anything for free. I've never really taken part in bonus offers from greyhound racing websites, but if you're into bonuses and things of that nature, you might compare the various offers from greyhound racing Web sites and choose the one that makes you the most lucrative offer.
How to Bet on Greyhound Races Online
Once you find a site that lets you place greyhound bets online, placing a bet is simple enough. Look at your virtual racing form, which should show a list of dogs, upcoming races, and your various betting options. Select your dog or dogs, the type of bet you want to place, the amount of cash you're betting, and simply place your bet.
Like in thoroughbred racing, some dogs are judged as being more likely to win than others–every dog has its own specific betting odds that the tracks places based on that animal's likelihood of winning.
Click Here To Visit A Legal US Greyhound Betting Site
Naturally, a heavily-favored dog will give you a better chance of winning, but your earning abilities will be limited. A good greyhound might be oddered 3-2 odds at your greyhound betting site of choice. That means you'll earn $3 for every $2 you bet, or $15 for each $10 you lay down.
Greyhounds that aren't favorite to win make your winning chances less likely, but will reward you big time if they pull off the upset. A greyhound given 10-1 odds pays out $10 for every $1 you bet. That means a $10 bet would earn you $100. Long shot greyhounds provide a limited risk for a potentially huge payoff.
How Dog Races Work
Greyhound racing is similar to Thoroughbred and Harness racing, except that dogs are used in place of horses and jockeys or riders.
The greyhound race track itself is a very simple course, usually an oval or circular dirt track. The greyhound track is fenced in on the outside with a special rail running along the inside of the course. There is a belt attached to the rail equipped with a mechanical lure that the greyhounds are trained to chase, encouraging them to race.
On the outside of the track is the place where the race spectators sit, the vast majority of whom are bettors watching the results of the race to see if they've won. Along the bottom wall of the spectator area are a series of betting stalls or bookie counters, where live greyhound race betting takes place.
>>>Click Here To Bet Greyhounds Legally In The USA<<<
The average greyhound track has a series of crates or cubicles on the starting line. These crates, as they are most commonly-known in the industry, are where the dogs sit and wait for the race to begin. For the ease of betting, the number on the jackets worn by the racing dogs is in sharp contrast to the color of the dog's jacket, and numbers are consistent across all greyhound courses: number 1 is red, number 2 is blue, number 3 is white, number 4 is black, number 5 is orange, and number 6 is white with black stripes. Depending on the number of dogs in the race or course traditions, numbers and colors may vary, but generally the above descriptions are standard no matter where the race takes place.
How the Greyhound Race Works
The beginning of every greyhound race is the release of the mechanical lure; once the crates or "traps" are opened, the greyhounds are trained to chase the lure and are tracked until they cross the finish line. The first dog to cross it is the overall winner. Certain bets also depend on which dogs comes in second, third, fourth, etc.
Because each greyhound course is a little different, each track will have slight variations to dimensions and arrangements for the races. No specific dimensions are required by the governing bodies of greyhound racing, but an average of known greyhound tracks gives dimensions as follows:
The track is usually about 26 or 27 feet wide. There are three standard track lengths: 900 feet, 1066 feet, 1560 feet, and the largest of all at about 1700 feet. UK track lengths are generally given in meters.
How Greyhound Betting Works
All greyhound bets must be made before the race begins. Greyhound betting is known as parimutuel betting, meaning that bettors are not betting against the track. Pari-mutuel bets are placed on different dogs and winning bettors split the money pooled on that dog for that bet. Parimutuel betting may take some time to get used to for gamblers who have not participated in it before.
How do bettors select dogs? Different methods are used: some gamblers place bets based solely on the odds given on different dogs, while others will pick at random or based on the dog's name. Information on the pedigree of different racing dogs is available both online and through live greyhound racing track info centers.