(Image credit: Erin Pettigrew)
The 2016 Kentucky Derby Betting Championship by TwinSpires.com is shaping up to be the most prestigious and big-money handicapping tournament in the world. Churchill Downs will be hosting the inaugural event on May 6th and 7th to coincide with this year's Kentucky Derby in Louisville, Kentucky.
A $20,000 entry fee required of every entrant will be divvied up so that $5,000 goes towards the $250,000-guaranteed prize pool with the remaining $15,000 being each player's live betting bankroll during the races. Everyone who enters will get to keep any winnings they earn during the course of the races while those who end up with the best results will receive a portion of the generous prize pool.
Normally, a $20,000 entry fee would put any handicapping contest well beyond the means of the average horseplayer's bankroll. After all, that's a lot of cash to drop on just a single contest. That's where today's promotion enters the picture. TwinSpires.com is hosting a series of satellites tournaments throughout January all leading up to a grand finale on January 16th that will send 2 players to Louisville to compete in the Kentucky Derby Betting Championship on May 6th.
All you have to do is log in to TwinSpires.com and look for the daily satellites that are running every day between now and January 16th. Satellite buyins range from $20 to $50, and that makes it much more realistic for all of us to take a serious shot at the big contest at Churchill Downs. If you finish in the top 10 or 30 positions in a satellite, you'll get a free seat to the final hosted online at Twin Spires on January 16th. You can also buy in directly to the final for $250.
The top 2 finishers in the online final will be awarded a prize package that includes:
$20,000 entry fee to the Kentucky Derby Betting Championship
Admission for 2 to the Kentucky Derby in Louisville
Free food and beverage on both race days
Hotel accommodations for 3 days in Louisville
$1,000 for travel and expenses
The players who finish in 3rd, 4th and 5th place will receive a compensation prize package consisting of the following:
$1,500 entry to the Horse Player World Series in Las Vegas
4 nights at the Orleans Hotel and Casino in Las Vegas
$500 for travel and expenses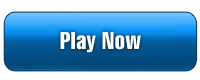 How can I get started?
Head over to www.twinspires.com and sign up for an account if you don't already have one. Next, you can log in any day between now and January 16th to compete in any of the daily satellites. The buyin varies each day, but they all range from $20 to $50. Each satellites tournament will send either the top 10, 20 or 30 players to the final.
The final is hosted on January 16th with a $250 buyin. 180 people will qualify through satellite tournaments, but the final has room for 250 entrants in total (for those who wish to buy in direct). The top 2 finishers in the grand final will be sent to the 2016 Kentucky Derby and compete in the live championship for a chance to win a big chunk of money.
Each online satellite will cover 10 races and give you a mythical bankroll that you can use to place $2 win or place bets on individual horses. Win payouts are capped at $40 while place payouts are capped at $22. Final ranking orders are determined at the end of each handicapping contest based on the amount each player was able to grow his or her virtual bankroll.
To summarize, you can qualify online by:
Entering any of the online satellites from January 11th through the 16th
Buying in direct to the online final
You can always just fly down to Louisville yourself and buy in direct, but that's going to put a $20,000 dent in the bankroll. If you have the time, you might as well try and do it on the cheap by winning one of Twin Spires' satellites.