Betfair is the name of the largest betting exchange on the face of the planet. Other, smaller exchanges have come and gone, but only Betfair has survived and thrived. The company now matches hundreds of bets per second as it gives customers around the world the rare opportunity to "be the bookie."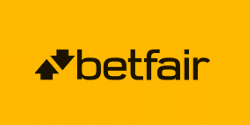 Betfair
Betfair is the world's biggest and best betting exchange. Rather than betting against the house, you bet against other customers and will not be cut off for winning too much.
Pros
Bet against other customers, not against the book
You can be the bookie and lay your own odds
Winners are not cut off or restricted
Competitive odds
Cons
Premium charges may be applied to long term winners
Betfair Info
Betting Site: Betfair
Website: www.betfair.com
Established: 2000
Country: UK
Support: Phone, live chat, Twitter and e-mail
Minimum Deposit: £10
In addition to the betting exchange, Betfair operates a traditional horse racing bookmaker that functions as a normal betting site. The two products combined make Betfair the most flexible betting site on the market. With both products, you get the best of both worlds: the opportunity to set your own odds in the exchange and the ability to bet on extremely niche events in the sportsbook that are unable to generate the volume necessary in the exchange.
For those of you new to Betfair or unfamiliar with betting exchanges in general, worry not. The purpose of this Betfair review is to introduce the concept behind the product, explain why the betting exchange may suit you better as a gambler and then compare the exchange to Betfair's classic sportsbook. By the time you finish this review, you should have a nice handle on how it all works.
Many of our horse racing strategy articles refer to Betfair as we explore past results and look for profitable strategies. Our primary strategy writer is a fan of Betfair and mentions the site often as he outlines strategies for getting the best return on your money.
For a little background information, Betfair was established in 2000. They completed a merger with Irish giant Paddy Power in 2016 but continue their exchange operations exclusively under the Betfair name. The new company, Paddy Power Betfair, commands a large chunk of the online betting market with various brands operating under the banner. However, our Betfair review today focuses specifically on the Betfair exchange and sportsbook from the point of view of horse racing punters.
The first half of this review deals with the exchange and the second half deals with the sportsbook. Let's get to it.
How the Betfair Exchange Works
Let's start with the platform that made Betfair one of the most recognizable names in the world of online gambling, the betting exchange. The simplest way to explain it would be to say that players bet against each other rather than against the house.
This is what makes Betfair unique compared to almost every other horse racing betting site in operation today. This affords punters two major advantages: they do not compete against the bookmaker and can more easily earn a profit, and punters can take the place of the bookie by setting their own odds. Betfair provides the platform and collects a small commission from every matched bet.
Backing and Laying Explained
If you want a place a bet using Betfair, the first step would be to open the market you're interested in. Once you've done that, you will immediately see that you have two options: to back or to lay.
Backing works similarly to placing a wager at a traditional bookmaker. For example, if the price for a certain horse to win is 3.00 and you choose to back it, you are placing a bet that your horse will win and the potential return is 2 times your stake.
Laying is where it really gets interesting. If you pick this option, you assume the role of the bookmaker. In the same example as above, laying a certain horse to win at a price of 3.00 means that you are taking someone else's bet and essentially putting your money on the horse not winning.
In doing so, you are providing the other user the listed price. You do not receive the returns based on the listd odds; the person who is matched with you does as they take the opposite position. When you lay a horse not to win, your bet is matched with someone who is backing that horse to win.
For example, let's say you want to lay (bet against) a horse at odds of 8.00 (7/1) and are willing to accept £10 worth of action. In this case, you are offering someone else odds of 8.00 to bet on that particular horse. If you get matched with someone in this case, Betfair will temporarily deduct £70 from your account and £10 from the account of the other person to create a total pot of £80. If the horse loses the race, you collect the pot for a total profit of £10. If the horse wins, the other person collects the total pot for a profit of £70 (because you offered odds of 8.00).
For a wager to be confirmed, there always must be a backer and a layer that agree on a certain price and amount of risk. Whenever there are many backers and layers in any one market, that market is said to have higher volume. That is, it is easy for everyone involved in the market to have their bets matched with one another.
Popular markets such as large horse races and mainstream sporting events almost always have high volume. Less popular markets (such as obscure water polo competitions) have lower volume. When the volume is low, it is more difficult to find matches. This is an important thing to note as we will touch this again later when discussing the pros and cons of betting exchanges versus traditional sportsbooks.
Why Do I See Different Prices and Amounts of Money Below Them?
In both the back and lay sections you will see several columns with different odds and volume. The reason is simple, those are the three highest prices available at the moment and the volume that can be matched for each. Betfair will automatically give you the best odds that are above the price you requested.
Here are the steps required to place a bet:
Open the event and pick a market
Choose back or lay and the price available
Fill in the stake, submit and confirm
The interesting part comes now, as your wager will be assigned one of three different states. If your wager is matched, you have found another user willing to back the opposite side. The bet is active and cannot be changed. This is the best outcome because it means your bet is now live.
The second possibility is your bet is classified as unmatched. This means no one has matched your requirements and the bet is in a pending state. You can leave it until someone is matched, edit the odds/stake or remove it.
Bets may go unmatched due to low volume in that market or because the odds you specified were unattractive to other users. If you attempted to lay a horse at odds of 3.00 but every other person laying odds on that horse if offering odds of 5.00 or greater, you are unlikely to get a match because the people looking to back that horse will naturally attempt to get the best odds possible for their selection. Figuring out how to set the odds when you lay bets takes a little practice, but it gets much easier with time.
Finally, your wager can be partially matched. This happens when you've been matched with someone, but that person covers only a part of the amount you wish to risk. This chunk is already active and cannot be changed, but the rest of your stake is still unmatched.
Sometimes, you may find that your bet has been unmatched or partially matched when you saw enough volume at the requested price. The explanation is simple: in high volume markets, a lot is happening all at once and bets are matched almost every second. What you see at one point can be different in a heartbeat.
Horse Racing On the Betting Exchange
Horse racing is well-represented ?n the Betfair betting exchange. You will find a rich selection of races from many countries including the United Kingdom, Australia, France, Ireland, USA, and many more. Betfair covers basically every significant and not-so-significant race that takes place anywhere on the globe.
The variety of markets is adequate and includes popular choices such as Winner, Each-Way, Place, 3 Places, and more. The only time you'll suffer a lack of options is when betting on minor events with low trading volume. Major horse racing festivals and races that take place at popular tracks rarely suffer a lack of volume or betting options.
Betfair offers a couple of useful features for horse racing:
Live streaming: plenty of races are broadcasted live and you can watch them
Radio: if there isn't a video stream, there is often a radio broadcast for that race
Stats: you can see various stats for each contestant that can help you prepare better for your wagers
Tips: proven professionals provide their horse racing tips free of charge
Additional Features
The exchange has also added an early cash-out feature which allows you to close out your positions early in order to lock in a profit or limit your losses and in-play betting. Both of these are features I honestly never thought would be possible due to the nature of betting on an exchange, but Betfair found ways to make them work.
Betfair also supports tote betting for certain racetracks around the world. If you're inside the exchange, look for the "tote" link above the market for any race (note: not all races support tote betting). When you place tote bets, your money is added to that track's racing purse in the real world and you receive the same exact payouts as people placing bets at the track. Doing so is not only fun, but it also supports the local racing industry where those tracks are located because your bets really do go to the track.
Betfair Commission and Premium Charges
The business model of Betfair is different than traditional bookies. The betting exchange serves as a middle man and collects a commission for each matched bet. The fee is taken from the winner and the exact amount varies. The base value is 5% but it can be reduced if you're a loyal customer of Betfair.
However, Betfair also has a premium charges policy that punishes long-term winners. Winners who meet a certain lifetime threshold of net profits pay commission (also called charges) at a higher rate than standard customers.
The Betfair premium charges model has been the subject of significant criticism among long term winners. The good news is fewer than 0.5% of customers ever meet the threshold that activates premium charges.
Betfair explains that premium charges are only applied when a customer's account meets all three of the following conditions:
The account is in profit
Total charges generated are less than 20% of gross profits
You have bet in more than 250 markets
Additionally, Betfair has two additional conditions that reduce the likelihood of you ever being assigned premium charges:
Any single win that constitutes more than 50% of your gross profits over the lifetime of your account will be excluded from the calculation
Each customer has a lifetime allowance of £1,000 of premium charges which can be incurred before any premium charges are paid
This is easily the most negative point mentioned in Betfair reviews and for good reason – nobody wants to win a lot of money only be charged a higher commission. However, when we consider how much money regular bookmakers earn off their customers and how rarely premium charges come into play, I think it is a worthy tradeoff.
And that concludes our Betfair exchange review. Now we move on to a review of the sportsbook and then we will close things up with a comparison of the two.
---
Betfair Sportsbook Review
Betfair also offers a section with traditional sportsbook in which you bet against the bookie just like you do with every other bookmaker. It works in the same basic manner as any other operator on the market but there are some interesting features which we will also review below.
Horse Racing Section
Let's start by taking a look at the horse racing section of the Betfair sportsbook. As one of the larger and more successful bookmakers, Betfair has devoted significant resources to covering a wide range of horse races from all around the world. They have races from the United Kingdom, Ireland, USA, Australia, and many more.
Each event includes popular markets like Win, Each-Way, Place, Forecast & Tricast and a couple of more. The prices are decent, especially on popular races, and you can place large amounts on mainstream events. A decent number of tracks also support real tote betting through the Betfair website.
Key Features for Horse Racing Punters
The sportsbook section of Betfair includes all the features available in the betting exchange such as live video streaming, live radio broadcasts, in-play betting, tote betting, early cashouts and so on. There are also two additional features worth special attention:
Each-Way Edge: the feature was released at the end of 2016 and allows you a lot more flexibility when placing a wager on the Each-Way market. You can add more places to enhance your chance to win or remove places to get a better price. The user interface is simple and adding/removing is done by the + and – buttons.
Price Rush: In 2014, Betfair introduced the price rush feature in order to give sportsbook customers better odds. Whenever you place a bet in the sportsbook, Betfair runs a quick scan on the exchange to see if it can get you a better price on the exchange. If so, Betfair automatically moves your bet over to the exchange in order to get you the better price. You do not have to be an exchange player or even understand how the feature works to benefit. It all happens automatically for the sole purpose of getting you a better price. Exchange players also benefit from this feature by receiving greater volume in their markets. It's a win-win for everyone.
Comparing the Sportsbook to the Exchange
Obviously, there are major differences between the sportsbook and the betting exchange of Betfair. Let's take a look at the advantages of the exchange first:
Larger variety of races
No betting limits whatsoever
You can back or lay
You can choose your own odds
The platform supports various automations that can make your life easier
Here's where the sportsbook shines:
Easier to use
More promotions
You never have to worry about low volume and unmatched bets; if it's listed, you can bet on it
Let's not forget that other benefits such as the Cash Out feature, live video and radio streams, stats, and betting tips that are available in both Betfair products.
Which Is Better?
There's hardly a universal answer to this question. It highly depends on your needs as a player, the volumes you place, and the markets you prefer. Generally, casual horse punters go with the sportsbook because it's familiar and easy to get started. The exchange has a bit of a learning curve, but the ability to back, lay and set your own odds present additional profit opportunities.
One of the nice things about Betfair is you don't have to pick one or the other. You can use both services with the same account and switch back-and-forth seamlessly.
You can check both out for yourself at: www.betfair.com