TopBetta is an Australian racing bookmaker that has experienced significant growth since its founding in 2010. TopBetta has expanded on the international stage after being awarded a horse racing license in the United States as well as launching an international tote management service that is now active in the European and US markets.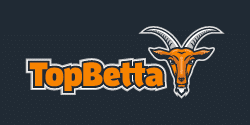 TopBetta
TopBetta is an Australian bookmaker that offers sports betting of all types, but specializes in horse racing. Its unique position as the operator of the Global Tote makes it possible for TopBetta to offer significantly better odds than competing betting sites on many races.
Pros
Very competitive odds
Wide selection of handicapping tournaments
Licensed and regulated in Australia
Safe, publicly-traded company
Accepts customers from many countries
Cons
In-play betting not allowed
Lacks live streaming video
Although TopBetta has an unmistakably Australian theme, the website does accept customers from many other countries. You can see a list of restricted countries at the bottom of this page. However, the US-friendly version of TopBetta has not yet launched so US players will need to look elsewhere for now.
Our TopBetta review will focus primarily on the retail side of the business, but let's begin with a brief overview of the company as a whole. TopBetta is active in many parts of the world in different capacities, and it helps to understand how the company works in order to paint a clear picture of what TopBetta is all about and what may happen moving forward.
The parent company of TopBetta.com.au is TopBetta Holdings. TopBetta holdings has been quite active lately on both the retail (customer-facing) and business-to-business (B2B) fronts. The primary B2B subsidiary of TopBetta is a company called The Global Tote, which was launched in 2017.
The Global Tote does not interact directly with customers. Instead, the Global Tote provides a betting platform that allows other horse racing operators to tap into global tote pools and offer international racing markets to their customers. Operators that work with Global Tote can use the platform to provide odds and live video to customers as well as take advantage of other software solutions.
In 2017, the Global Tote was granted a license to offer its platform to US-licensed betting sites. The Global Tote followed this up by striking a deal with US-based betting site WatchandWager. This deal allows WatchandWager to offer international horse races to customers located in the US with a lower takeout percentage. As additional operators in the US and abroad join Global Tote, customers will benefit from better odds due to the lower takeout.
TopBetta Holdings has also received a license from the North Dakota Racing Commission to operate an actual customer-facing betting site in the USA. There is currently no hard timeline for when TopBetta may open a betting website open to individual US customers. In the meantime, Global Tote is already active in the US due to its deal with WatchandWager.
If and when TopBetta opens a US-facing betting site, we will either update this review or write an entirely new US TopBetta review for that site. For now, we will focus on the Australia-focused betting site located at TopBetta.com.au.
TopBetta.com.au Review
TopBetta specializes in horse racing betting, but the website itself acts as a full-service bookmaker. In addition to horse racing, TopBetta.com.au offers betting on American football, Australian rules, basketball, boxing rugby league, rugby union and most other major sports played around the world.
These other sports betting options appear thorough and look like a nice offering, but our focus today is on horse racing betting. TopBetta focuses primarily on races taking place in Australia and New Zealand, but they also cover international races from time to time in South Africa, Great Britain, Hong Kong and other countries.
Thanks to its work in managing an international tote business, TopBetta has a key competitive advantage over other racing bookmakers: the ability to offer the best odds possible on all races. They call it the Goat SP (Greatest of All Totes) and what it does is guarantee to give you the best price between the Official Starting Price or the Official Global Tote price whenever you bet on select races.
In other words, you always get the starting price odds on your bets, but TopBetta will give you a bump up to the Global Tote price if it ends up being higher than the Official Starting Price. You can see which races qualify from the main betting area. All qualifying races display a GOAT icon prominently next to the name of each racetrack.
The Global Tote price often ends up offering a higher return to punters because TopBetta Holdings originally designed the Global Tote to have a smaller takeout. One of the key premises behind the Global Tote is to offer lower takeout rates than established totes such as TAB and Tatts which can take out as much as 25% for certain types of bets (although it isn't always this bad).
By comparison, Global Tote pushes takeouts much lower than traditional totes in many cases. In any case, TopBetta offers to give you the best price of four totes: the three established totes in Australian plus Global Tote. No other horse bookmakers offer this particular benefit. The Global Tote is still a fairly new product and has some growing to do, but overall the prices are better at Global Tote in many cases.
Betting Interface
The TopBetta betting interface is not the best. It looks clean and modern, but navigation feels almost random because there is no single list of tracks or a way to sort upcoming races by country. You are limited to viewing today's races in the order presented, use a small "tomorrow" button to view tomorrow's races or select a calendar option to view races a few more days out.
This system works fine if you're not looking for specific races or if you're a frequent punter on Australian races only, but it's very annoying if you want to bet on certain races or certain horses. Other racing bookmakers do a better job when it comes to organizing the layout, allowing you to search for horses by name and so on.
Once you do find a race to bet on, things improve dramatically. Race betting cards are intuitive, even if you have never bet on horses in your life. Selecting any particular race takes you straight to that race's page. From there, you can view and select horses and place all the same types of bets that are being offered in-person at the track.
Placing win/place bets is as simple as choosing a horse and then selecting the win or the place price. You can switch between various exotics using the menu just above the odds area. You'll find quinella, exacta, trifecta and first four options quite often as well as other types occasionally. If it's available at the track, it is available online.
Clicking on the name of any individual horse expands a little informational box about that horse and jockey. This area shows recent results and information regarding past races that horse ran in, but the display is limited and the information shown is not always displayed properly. I find it easier to find horse information using third-party websites than relying on the odd TopBetta interface.
Betting Tournaments
One of the unique points of TopBetta is a wide selection of betting tournaments that work similarly to fantasy sports. These handicapping tournaments give you a starting bankroll of virtual money that you use to place bets on a series of races or other sports matches. You begin by paying the entry fee and then are given a virtual bankroll of BettaBucks that can be used to place wagers on the various races or matches.
Once you have entered a tournament, your goal is to place bets and grow your BettaBucks balance as high as possible above your starting bankroll. After you have placed your bets, you can sit back and watch the races to see how your bets are performing. The players with the highest BettaBucks balances at the end of it all win real money payouts.
These tournaments only involve real money at the point of buying in. Once you pay your entry fee, you're done risking money for the rest of the tournament. All bets from that point on are placed with virtual BettaBucks. The advantage here is you get a chance to place multiple wagers and test your handicapping skills without having to risk anything more than what you paid to enter at the beginning.
For example, one recent tournament had a buyin of $2.20 covering a series of races taking place on a Wednesday afternoon. The prize pool was $50 and it was a winner-take-all format. Each player began the tournament with $100,000 BettaBucks and could then scroll through the various races to make win, place or each-way bets using BettaBucks.
After placing your bets, all you would have to do is watch the races and wait for the results of your bets. If you would have played and ended up with a greater ending balance of BettaBucks than everyone else, you would have won the $50 payout. This tournament in particular was winner-take-all, but many betting tournaments also offer prizes for 2nd place, 3rd place and so on.
Deposit and Withdrawal Methods
You may fund your TopBetta account via credit card, debit card, BPay, bank EFT and POLi. If you choose to deosit with POLi, you may use any of the following banks to send money straight to your betting account:
| | | | |
| --- | --- | --- | --- |
| ANZ | Commonwealth Bank | NAB | Westpac |
| Bank of Melbourne | BankSA | BankWest | Bank of Queensland |
| Bendigo Bank | Citibank | CUA | IMB |
| ING Direct | Newcastle Permanent | Peoples Choice Credit Union | St. George Bank |
| Suncorp Bank | | | |
You may withdraw your winnings via direct transfer to your bank account or refund to your credit card. Most customers receive their funds within 48 hours of requesting a bank withdrawal while credit card refunds may take up to 7 business days.
Restricted Countries
TopBetta does not accept customers from the following countries:
| | | | |
| --- | --- | --- | --- |
| American Samoa | Belgium | Brazil | Canada |
| China | Czech Republic | Denmark | Dutch Antilles |
| France | French Guiana | French Guinea | French Polynesia |
| French Southern Territories | Germany | Hong Kong | Hungary |
| India | Indonesia | Iran | Ireland |
| Italy | Luxembourg | Malta | Netherlands |
| North Korea | Pakistan | Poland | Portugal |
| Russia | Singapore | South Korea | Spain |
| Taiwan | Turkey | United Arab Emirates | USA |
| US Virgin Islands | Vietnam | | |
Final Thoughts
TopBetta is a solid, but not great betting site. However, the extremely competitive odds offered on many races make it a worthy betting site for anyone living in Australia. There are many cases every week in which TopBetta offers the best odds out of any Australian bookmaker. For this reason alone, I believe it is worth keeping a funded account open at TopBetta.com.au.
Safety and security are not concerns. TopBetta is licensed in Australia and now has licensed business operations in the UK and USA. This is a legitimate and publicly-traded company that is still seeing significant growth.