If you have any serious experience in horse racing, you likely already know what it means to 'lay' a horse. For the uninitiated, it is a term used to describe the practice of betting against a horse to win, and it is a very popular tactic on betting exchanges such as Betfair. Here's a simple example of the concept in action:
You lay the horse Charlie Chaplin, which is 3/1 or 4.00 in decimal form. If you place £10 on the bet, you'll only win £10 if the horse fails to win but your total liability is £30. In other words, laying mid to long odds horses is a fool's errand which will cost you in the long run. As such, perhaps it is a better idea to focus on so-called 'false favourites' at short odds to try and make a profit.
The Best Bookmaker that Permits Laying Horses: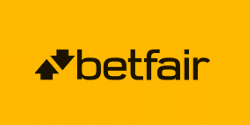 If you lay a favourite with odds in and around the Evens (2.00) mark, your liability is reduced. However, horses with these odds are expected to win the race, so you need to perform a lot of research to avoid losing a fortune.
I took the liberty of finding some statistics to hammer home this point. Here is how you would fare if you blindly backed every favourite (solo favourites only, no joint or co-favourites) in all UK races since the start of 2015.
| | | | |
| --- | --- | --- | --- |
| Bets | Wins | Strike Rate | ROI Lay on BF |
| 22749 | 7960 | 34.99% | -1.53% |
The results aren't nearly as bad as expected but you would still lose over 1.5%. The fact that your losses aren't that great, coupled with the fact that only 35% of favourites win, means there is excellent potential for making a profit and there is a certain type of event where favourites perform very badly, and I'll reveal it later on. For now, let's take a look at what to look for in a weak favourite.
What is a False Favourite?
In basic terms, a false favourite is a horse that has far too many question marks surrounding it to justify its favouritism. You can identify one of these bets if you analyze not only the horse but also the quality of the field. Too many punters fall into the trap of looking solely at the odds and not focusing on whether or not the favourite is good enough to warrant being top of the betting market.
One of the bookmakers' most loved tricks is to throw in fairly weak horse towards the top of the betting to see if he can snare any uninformed punters. Let's say the bookie puts a horse at 3/1 favourite; this technically gives it a 25% chance of winning. But what if the horse's real chance of winning was just 10%?
In that case, it should be around 9/1. However, the bookie lures in punters who believe the 3/1 horse must be good or else it wouldn't be one of the favourites. Meanwhile, the bookie is laughing because he has just laid a 9/1 horse at 3/1! Of course, the bookmakers have to be clever when choosing such a horse because savvy punters will catch them out if they pick an obviously poor entry. They get around this by finding a horse that looks good on the surface; your job is to do your research and uncover the truth.
How to Spot a False Favourite
Now, let's look at a couple fairly straightforward methods to identify false favourites.
Previous Level of Opposition
You need to compare the horse's previous level of opponent to the competitors it will face in the upcoming race. If the favourite beat horses of equal class on the same terms, it probably isn't a false favourite. You should also look at margin of victory (if applicable) as there is a world of difference between winning by a short head and cruising to a 10-15 length victory.
Did the favourite only win because another fancied horse fell in the race? If the horse has yet to win a race, check the rest of the field for entries that either won or placed in races of a similar standard. Horses that step up in grade are prime false favourite candidates.
If the favourite had an easy win against low-level opposition, its credentials should be questioned. All too often you end up with a winner in a 10 horse field when in reality, only 1-2 horses were in the same league. Then there are cases when the horse wins on its last outing, but research shows it hadn't won in 7 previous races or that it won the race at its lowest rating to date. Such horses flatter to deceive and represent decent false favourite opportunities.
Current Level of Opposition
Are there any other horses that competed in higher class races than the favourite? For example, Dolly Parton could be the favourite in a Class 3 race despite never winning anything above Class 4. Meanwhile, Everest has a win and a place in a Class 3 event. In this instance, Everest has faced better opposition which means Dolly Parton is possibly a false favourite; especially if it previously failed in Class 3 races.
The Takeaway
Don't jump in and lay a horse only because it has a few ticks against its name unless at least a couple of the others carry fewer negatives. You need to lay a weak favourite in a decent standard race, not a weak entry in an even weaker race! Here are a few things to watch out for:
Pay attention to favourites tipped by media outlets; they are often underpriced as casual punters put money on them.
Is the favourite stepping up in distance? If so, stamina is a potential issue.
Always be wary of heavy favourites in smaller fields as the tactics are usually different in a 5 horse field as opposed to a race with 12+ entrants.
'Horses for courses' is more than a cliché. Certain horses perform brilliantly on one surface and poorly on others. Some horses enjoy long straights and hate bends, and some prefer right-hand turns to left-hand turns. You'll uncover all of this in the course of your research.
One school of thought suggests that you should avoid horses after a long lay-off. It is incorrect to take this assumption at face value as some horses do extremely well after a rest while others take a couple of races to get back to their best. I will investigate horse performance after long layoffs in a future piece.
Interesting Statistics
As promised, I am bringing you some interesting data regarding the laying of favourites that you'll hopefully find intriguing.
Festivals Are a Great Time to Lay Favourites
You can't beat major festivals for finding false favourites as it is the time of year where casual punters wager on horses and races they know little about. Bookies see these people coming and adjust their odds accordingly. Add in the competitive nature of the races, and you have a situation where it's extremely difficult to pick a winner.
Here is what would happen if you blindly laid every favourite at selected festivals since 2013.
| | | | | | |
| --- | --- | --- | --- | --- | --- |
| Festival | Handicap/ Non-Handicap | Bets | Wins | Strike Rate | ROI Lay |
| Cheltenham* | Handicap | 46 | 2 | 4.35% | +11.44% |
| Royal Ascot | Handicap | 30 | 5 | 16.67% | +2.34% |
| Aintree National | Handicap | 26 | 1 | 3.85% | +10.36% |
| Aintree National | Non-Handicap | 65 | 23 | 35.38% | +2.29% |
| Epsom Derby | Handicap | 31 | 5 | 16.13% | +3.7% |
*Incidentally, if you blindly backed the favourites at Cheltenham in non-handicap races since 2013, you would earn a Betfair ROI of over 29%!
I only included a handful of major UK festivals, but you get the drift. Laying favourites in handicap events appears to be a potentially lucrative strategy since they hardly ever win. There have been 133 handicap events since 2013 in the four major festivals above, and the favourite has won the race on just 13 occasions.
The main risk associated with laying favourites at festivals is that they are often high-priced horses in competitive events. Large Cheltenham or Aintree events regularly have favourites priced as high as 5/1+. If you lay such a horse and it wins, you'll suffer a large loss. However, recent statistics show that favourites in festival handicap races perform abysmally.
Final Words
In answer to the question posed in the article's title; it pays to lay the favourite primarily at festivals and especially in handicap races. It is also worth checking out statistics related to Class, Distance, Course, Trainer, and Jockey among other things because all of them can play a role in determining whether or not a favourite is worth laying.
Put This Strategy to Use for Real Money
You may only bet against horses at betting exchanges.