In-play betting on exchanges such as Betfair is extremely popular at present as savvy traders take advantage of market novices and those with slow internet connections. An estimated 20-30% of all bets on the Betfair Exchange take place after the race has started. So for a race with £400,000 bet on it, anywhere from £80,000 to £120,000 is wagered during the event.
Possible Issues
Before I offer my winning in-play tips, there are a few things to consider. First and foremost, you must have a fast and reliable internet connection. The Betfair Exchange moves at warp speed, and prices change in the blink of an eye. If your connection is even a fraction of a second too slow, you'll miss out on maximum profit.
Although it is still phenomenally popular, in-play betting's market share has not grown in the last few years. As well as internet speed considerations; there is the likelihood that you're watching a stream that is a few seconds behind real time. As a result, traders watching the race live on channels such as At the Races or Racing UK have a significant advantage.
Also, it is worth noting the following:
A horse's price tends to increase rapidly if a jockey has to 'shake up' the horse during the race.
More often than not, a horse's price shortens when it takes the lead; the price shortens more the later in the race it is.
The market often moves at once during a specific point in the race; usually when the field turns the bend for home.
Even the camera angle used in the race can impact the market.
---
Try These Strategies for Yourself at: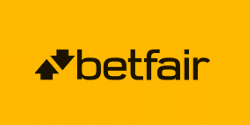 ---
3 Awesome In-Play Strategies
Just to be clear, there is no single foolproof strategy; even the very best get it wrong sometimes. However, entering the in-play sphere without clearly defined tactics is like bringing an excessively ripe banana to a gunfight!
For those genuinely interested in making a long-term profit from in-play trading, it is advisable to invest in some software and learn how to use it. You'll be miles ahead of most of your market competitors. No matter what tactic you use, research is key.
1. Back to Lay
This is the most commonly used in-play betting strategy and is arguably the easiest to use, but not necessarily to master! The goal is to back the horse at a high price before laying it in-running. For example, if you bet £10 on a horse at 5.00 (4/1) and lay it for £20 at 2.50 (6/4) in play you will make a £10 profit regardless of the outcome.
One tip is to look at horses before the "off" while in the parade ring. In some cases, you will notice at least one horse that looks a bit "frisky" and is at the front of the group. There's a strong possibility that this horse will take the early lead so if you back the horse at that point, and it takes the lead, its price will shorten.
If the horse gallops to a big lead early on, its price should continue to shorten for some time. Use your judgment to lay the bet before the horse gets caught and its price drifts. If you get it wrong and the horse doesn't take the lead, cash out ASAP and minimise your losses. By the way, don't go mad with your stakes in National Hunt races, just in case your horse falls at the first!
You can also use resources such as Sporting Life to check out the past running form of horses. By spotting front-runners before the race begins, you can back them at the start and make easy money as it ambles to the front.

I took a race at random (14:55 at Lingfield on October 5, 2017) and found this on the Sporting Life website. Veiled Secret is a front-runner, and at 12/1, he could offer a nice profit if he decides to go to the front. You can also watch a horse's previous runs to see how he performs and maybe spot a pattern.
Finally, take a horse's in-running history into account. The data is available on the Timeform website although you have to pay for access I believe. You will find a horse's SP and lowest and highest in-running prices. When analysing this data, take into account the race's class, distance, ground and race type. Also, find out if there were any other front-runners in the race. If a horse has traded consistently below its SP in similar conditions, it is likely to do so again.
For the record, I should have practiced what I preached!

First of all, Veiled Secret was backed into 6/1 at the off, and he did take the lead as you can see from the race result description. As he was three lengths clear with just over one furlong to go, fast traders would have made a pretty penny on this one!
2. Lay the Field
As you've probably guessed, this is a strategy for a particular kind of race rather than an individual selection. It involves laying every runner in the race with the goal of laying several selections to make a profit. You need a specific number of runners to trade at the target price to be successful; the number of runners you need depends on the odds you lay at.
For instance, laying the field at 1.9 (9/10) means you need two or more horses to meet your target price to win a small profit. If you lay at odds of 4.00 (3/1), you need four selections and so on. Therefore, the lower the price you lay at, the fewer horses you need to hit the target to meet the breakeven point. For example, laying the field at 1.9 with £20 means you risk £18. If two horses hit 1.9, your profit is £2. If 3 hit 1.9, your profit is £12 and so on.
The best races for the Lay the Field strategy are events that look competitive on paper; especially handicap races with 10+ runners.
Once you are confident in your strategy, you can lay at multiple prices. For example, £100 on 1.15, 1.25 and 1.5 means you could lose £90 but make a couple of hundred pounds profit if all goes according to plan. Again, it makes sense to use software for this tactic.
In the course of producing this strategy article, I placed small wagers on a couple of races to practice what I preach. The two races I acted on were very competitive handicap events on paper with 10 and 13 runners respectively and no short odds favourite.
I had to do it manually (which is a pain), but I laid every horse in the field at 1.90. My £10 stake means my liability was just £9 which means I needed 2 of the bets matched for a profit of £1 and three horses to be matched for a profit of £11. Don't forget to press "Keep" unmatched selections!
In the end, I made a "massive" profit of £1 on both races! If you try this in-play tactic, use small stakes until you determine the best races. Only then should you consider upping the ante. Let's face it; a 10% ROI is better than what most people manage!
3. Pre-Race Scalping
When done correctly, this strategy gives you a chance (mind you – that's a chance, not a guarantee) to make small profits in a very short period. While it is arguably the simplest strategy to learn, it requires immense discipline. One of the biggest mistakes made by prospective scalpers is to try and do it every single race. With dozens of races a day, losses can mount up fast.
For best results, look for markets with a high volume of matched bets and make sure it is stable. Completing a 'scalp' is simple. Place two opposing bets against one another; preferably only one or two 'ticks' apart. For example, you place a back bet at 4.0 with £20. Once the horse's 'lay' bet falls below 4.0 (3.95 for instance), you cash out and take the profit.
While you can perform this process manually, it is very difficult, and I would personally recommend software to help you get the best out of it. If a price goes against you, get out of the trade as soon as you can! Ideally, bets are matched in seconds, but if they aren't, it is a good idea to "scratch" the trade and start again. You don't win, but at least you don't lose!
Although you can implement scalping at any time during the trading window, I recommend focusing on the period after the 'show' which is around 10 minutes before the race starts. As the 'off' gets closer, an increasing number of bets get matched; this is your window of opportunity.
Conclusion
While there is an element of trial and error when it comes to in-play betting on Betfair, you can eliminate a lot of the error by reading the above strategies and starting off with the smallest stakes possible. You shouldn't commit too much money at the beginning until you've reached a point where your strategy is simple and logical. Only then should you take the plunge and start risking money in-play.
Remember, speed is everything!